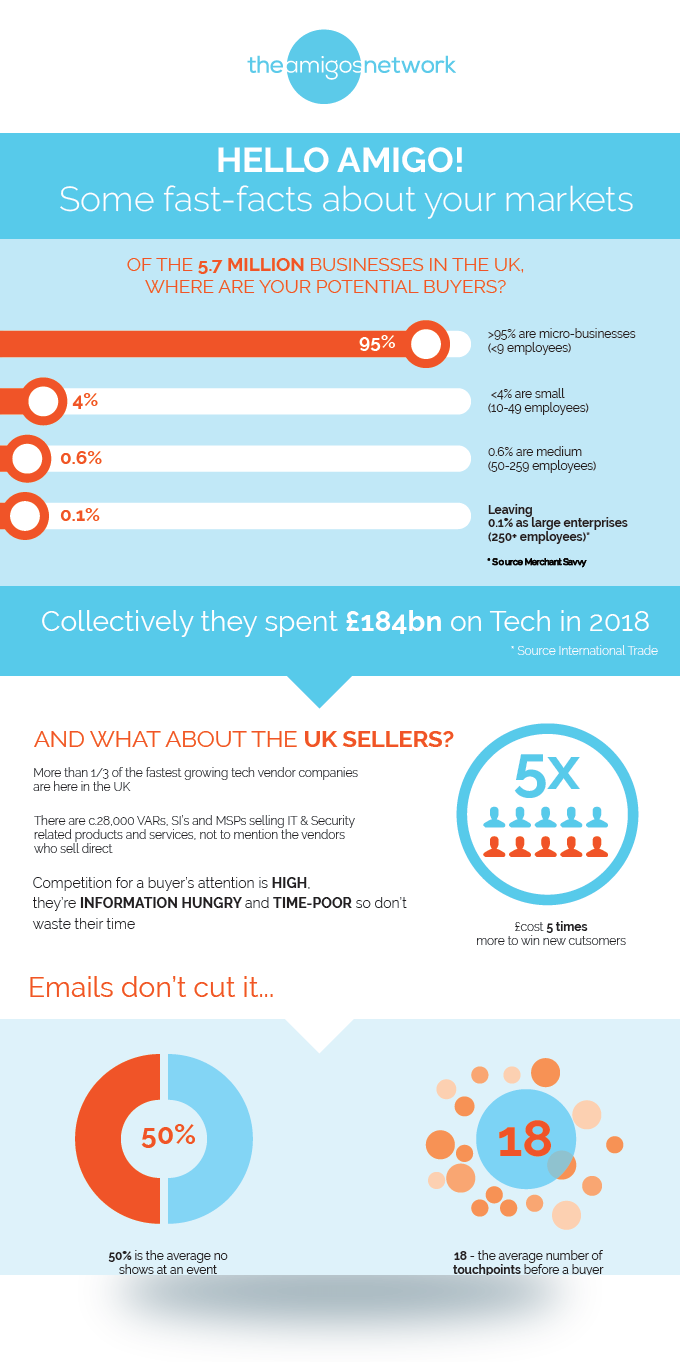 And yet, most still approach sales and marketing investment in silos with success measured in activity isolation rather than a broader, more holistic approach.
Failing to recognise and adapt to how digital transformation impacts the customer experience results in disjointed and less effective outcomes.
The way customers buy has changed.  They want to hear from us, but traditional methods are less productive and we know sending emails and receiving phone calls are just two of their least preferred methods of contact.  That's not to say they're never used, just in a different place in the engagement cycle.
Engagement drivers include collaboration software, peer review sites and industry analysis which means a different approach to providing engaging 'always on content' is key.  We need to step away from stop-start broadcasting and present brand and product messages on a continual basis that reflect the different stages in our buying cycle.
The Amigos Network is a managed market-making service that offers a structured approach to the creation of sustainable growth and market value on an annual contract with monthly subscription. It provides a seamless, end-to-end sales and marketing platform for the generation of new prospects and the development of existing business relationships.
Download the "Fast Facts About Your Market" Infographic.